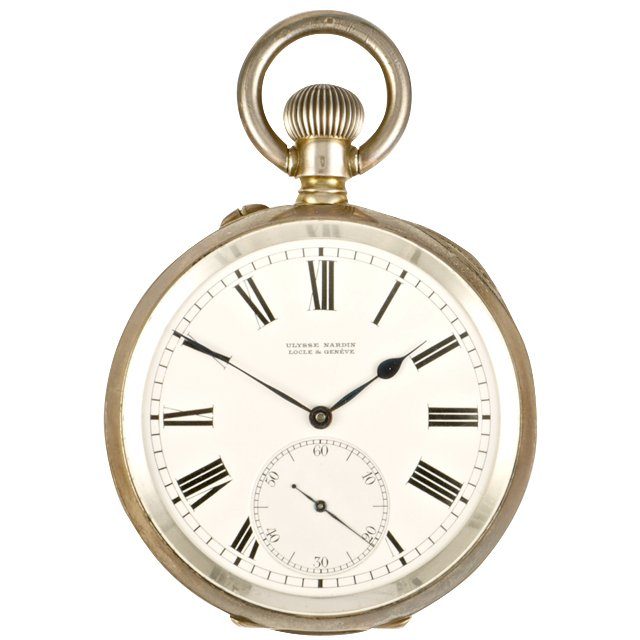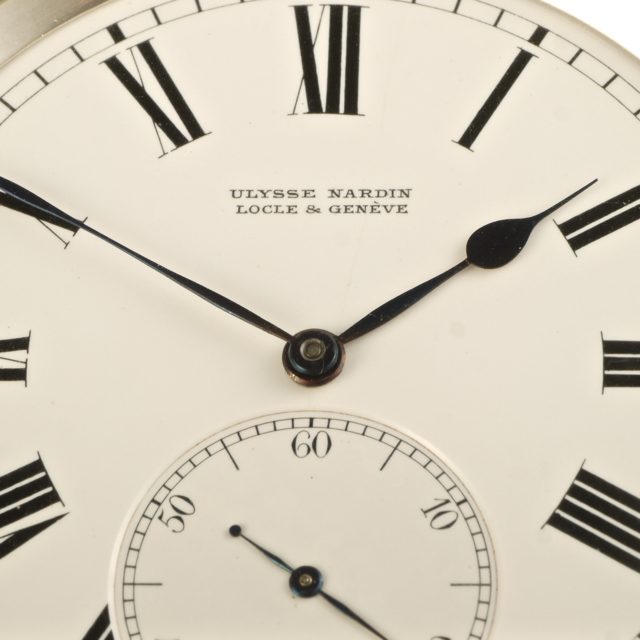 1915
Ulysse Nardin deck chronomether
British oceanliner Lusitania sunk by German submarine, 1,195 perish
1915 Ulysse Nardin, Locle & Geneve deck Chronometer. Fine and rare, 58.5mm. silver key-less deck and pocket chronometer with Detent escapement.
Offshore the correct time is fundamental in determining the Ulysse Nardin Detent deck ChronometerLongitude, one second difference in the equator represents an error of 30 meters in the ship's location.
Deck chronometers are big and very precise pocket watches, synchronized with the Marine Chronometer were used by the ship's Captain to know the exact time on Deck in order to locate and also brought with him when landed to make sure no one changed the official time of the ship while in his absence.
The Marine Chronometer was a cornerstone for the development of the English Navy in which reaps the rewards of being the first to achieve such a technological feat.