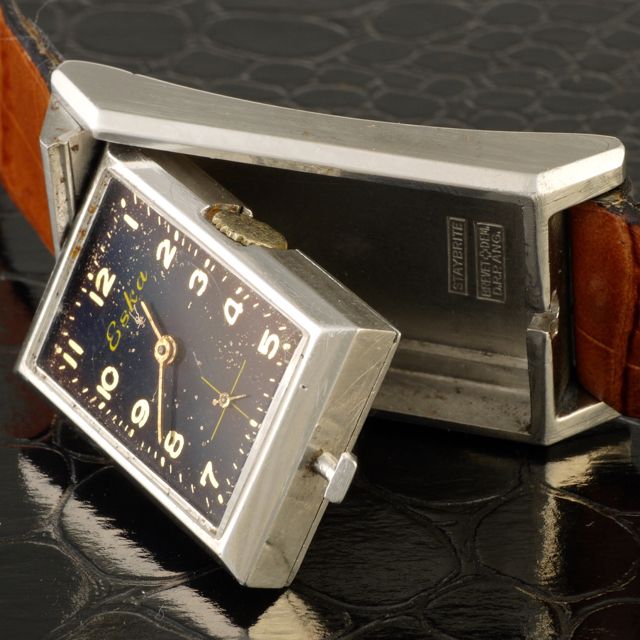 1927
Eska Reverso
Belgian astrophysicist Georges Lemaitre proposes the big bang theory
1927 Eska Reversible . One of the first reversible watches. Black dial with printed Arabic numerals, outer minute track, subsidiary seconds dial. Gold steel baton hands.
tonneau, rhodium-plated, 15 jewels, straight line lever escapement, mono metallic balance, self compensating flat balance spring. 24 x 42 mm. Thickness 9 mm. case.
Eska was one of the smallest watch brands in Swiss. After the end of World War I, many watch manufacturers appeared in Europe and Sylvan Kocher & Cie. was of them. The name Eska is the phonetic spelling in French of the letter s and k (es-ka). The wristwatches of the brand included manual and automatic models, besides models with full calendars and digital time displays.