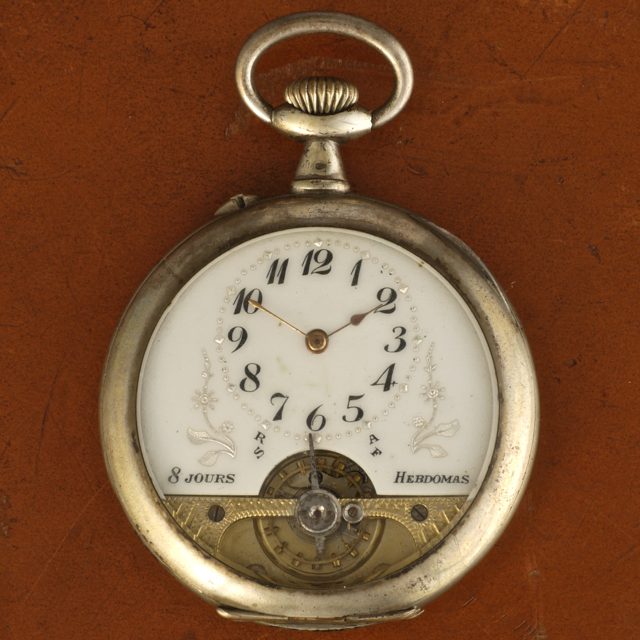 1929
Hebdomas 8 Jours
First large-scale Jewish-Arab violence caused by a clash at the Wailing Wall in Jerusalem
1929 Hebdomas 8 Jours Pocket watch, sterling silver case.
The Hebdomas 8 days power reserve watch was first made at the turn of the XX century and has continued steadily its production, with minor variation, ever since. The watch has a distinctive style with a small dial, visible balance wheel and a decorated balance cock. The outstanding feature is the unusual large mainspring barrel which occupies the rear of the movement.
The success of the Hebdomas watches in the 1900 was unbelievable and during this period the company had 1000 workers and used to produce 1000 watches a day.