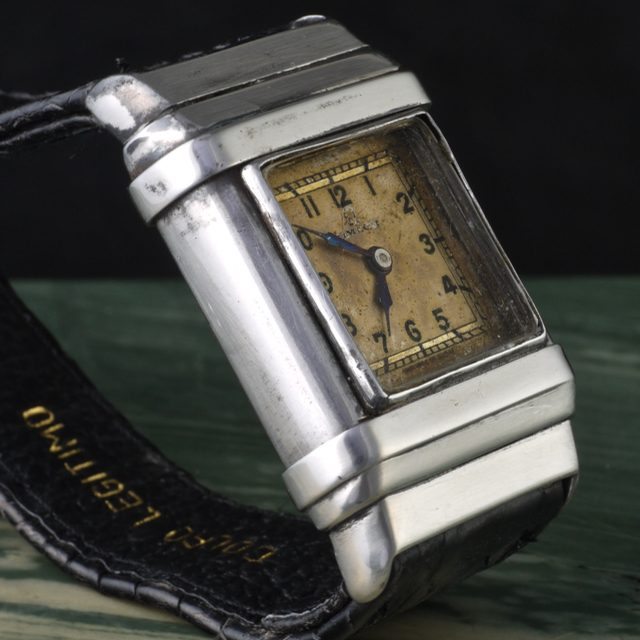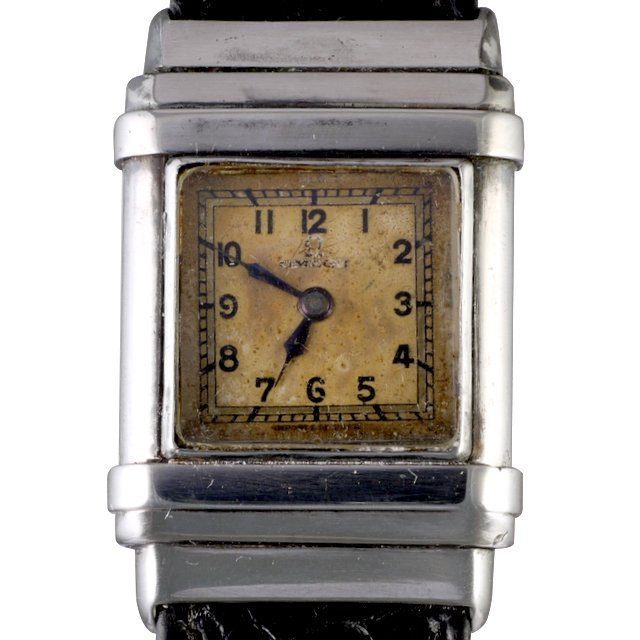 1936
Omega Marine
Japan and Germany sign anti-Comintern pact; joined by Italy in 1937
1936 Omega Marine ref. CK679, 34.3 x 24.3mm. case, manual winding movement cal. 19.4 SOB T2.
In 1932 Omega introduced the first divers watch, the Omega Marine.
This statement may come as a bit of a shock to some people, who will think: hang on a minute; I thought Rolex made the first waterproof watch! Well, yes: the water-proof Rolex Oyster was introduced first, in 1926, but Rolex did not claim that the Oyster was suitable for diving or submersion in water to any great depth. It probably never occurred to them because diving was a commercial or military activity in 1926 for which wristwatches were not required. The Oyster was certainly waterproof for ordinary swimming and was potentially capable of being the first divers watch, but the Omega Marine was the first watch to be specifically tested and qualified for diving depths.
Omega was founded in 1848 by Louis Brandt at the age of 23. The brand's reputation grew fast and in 1895 the watches achieved a precision of 30 seconds a day.
By the turn of the 19th century Omega was one of Switzerland's largest watch companies with 240,000 watches produced annually and employing 800 people.
Omega made its debut in sports during the Gordon Bennett international ballooning Cup in 1917; since then Omega has gone on to be the official timekeeper at 21 Olympic Games.
In 1936 Omega set the remarkable World precision record of 97.8 points at the Kew-Teddington observatory in England.
In 1957, with motorsport in mind, Omega launched the Speedmaster, which in 1965 was chosen by NASA as its official chronometer in Space. Four years later the Moonwatch was the first watch to be worn on the Moon, when on 21st July 1969 Neil Armstrong made his giant leap for mankind. Currently Omega belongs to the Swatch Group.