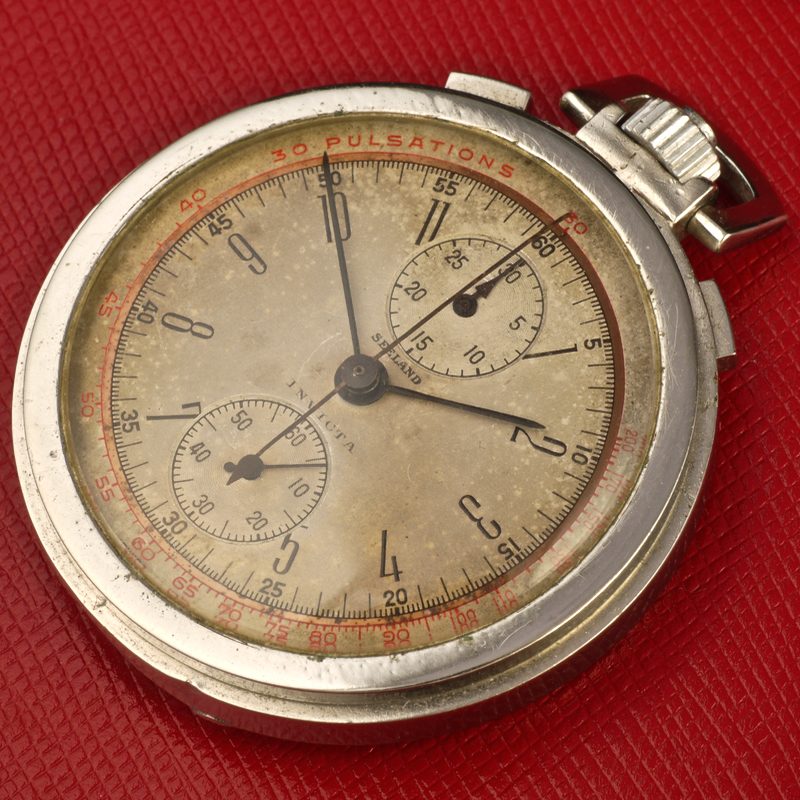 1938
Invicta Art Deco
Hitler marches into Austria; political and geographical union of Germany and Austria proclaimed

1938 step case Invicta Art Deco Pocket Chronograph, steel step case.
The step case chronographs are a special group of chronographs from the 1940s. The watches from this series are so called because of the shape of the case: the noticeable step between the crystal and the case edge. One characteristic of this watch is that the entire case is made from a single piece of steel, so the watch is less likely to have the water come into the case. That's why it is called a monoblock case. To seal the connection between crystal and housing, an additional steel plate was manufactured and used.
Invicta was founded in 1837 in La Chaux-de-Fonds, Switzerland. The company produced Swiss mechanical timepieces until the quartz movement revolution of the early 1970s. In 1991 the company was purchased by a United States-based investment company.