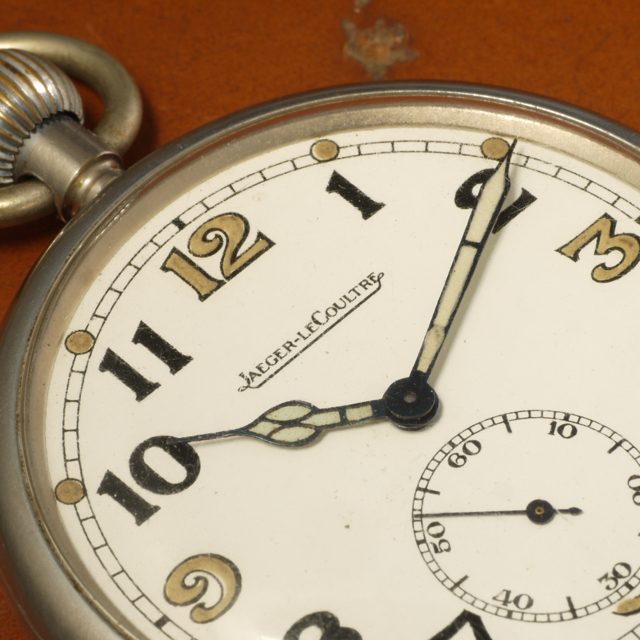 1943
Jaeger leCoultre GSTP Military pocket
Mussolini is deposed and placed under arrest
1943 Jaeger leCoultre GSTP pocket watch 51.8mm. case, movement cal. 467 entirely produced in house from 1939 through 1945.
G.S.T.P. stands for General Services Trade Pattern, which indicates that the watch was purchased by the British government for the armed forces. These watches were issued for many specific applications also, as a rule, the British government hardly issued any wrist watches. G.S.T.P. watches, on the other hand, were pretty ubiquitous. The JLC, for obvious reasons is the most desirable, at a cost of over 9 times the cost per unit of the standard unmarked military pocket watch.
Founded by Antoine LeCoultre in 1833, the brand has hundreds of inventions, over a thousand calibers to its name and some of the most important watches made in the 20 century, incliuding the Memovox, Reverso and Atmos. The company has been a fully owned subsidiary of the Swiss luxury group Richemont since 2000.