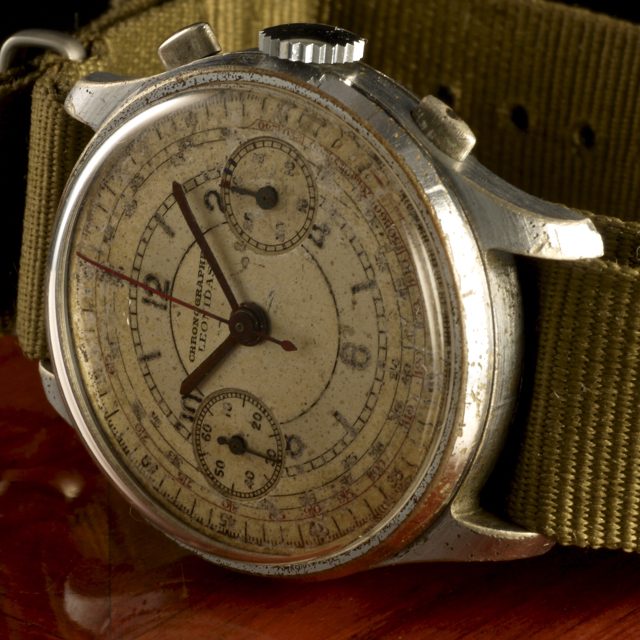 1943
Leonidas Chronographe
Mussolini is deposed and placed under arrest
1943 Leonidas Chronographe with tachymeter dial.
The Leonidas Watch Factory was founded 1841 by Julien Bourquin in Saint-Imier. 1912 Leonidas is purchased by Constant Jeanneret-Droz, one of the three sons of the Excelsior Park founder Jules Frdric Jeanneret. This should therefore have been the reason that Leonidas produced quite outstanding chronograph movements, because Jeanneret-Droz brought the necessary know-how with him. But Leonidas also manufactured instruments used in the automotive and aerospace areas.
1964 the companies Leonidas Watch Factory and Ed. Heuer merge. For a long time, the watches are sold under the name 'HEUER LEONIDAS'. After Heuer became TAG Heuer, the name Leonidas disappeared.