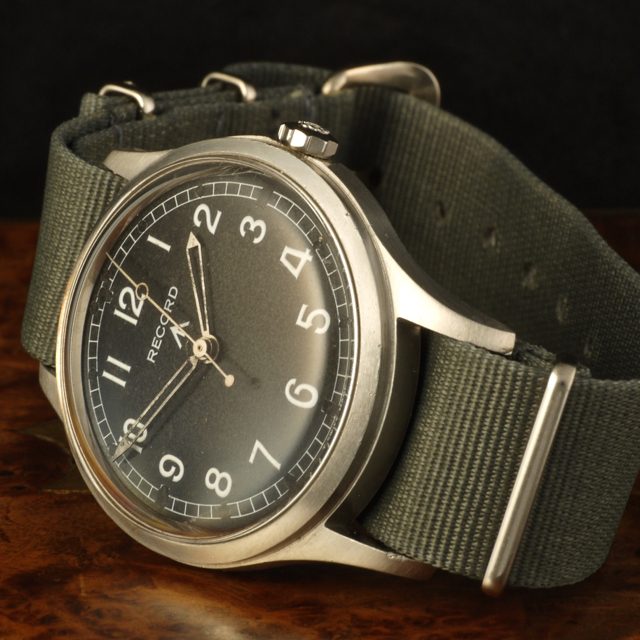 1945
Record W.W.W.
Hitler commits suicide
1945 Record W.W.W., 25.000 made.
The Ministry of Defense in the 1940s developed a specification for military issue wristwatches. In all there were 12 different manufacturers who produced watches to his specification: collectively they are referred to as The Dirty Dozen.
The companies that produced accepted versions were: Buren, Cyma, Eterna, Grana, JLC, Lemania, Longines, IWC, Omega, Record, Timor and Vertex.
Some people say Record was a less-expensive sub-brand of Longines, not 100% true. The Record Precision Watch company was formed in the early 1900s, and was purchased by Longines in the early 1960s but the company did not survive the quartz crisis. Record was not a sub-brand of Longines but an originally independent company that was bought up and integrated into the Longines group. Rather like Longines now being inside the Swatch group.