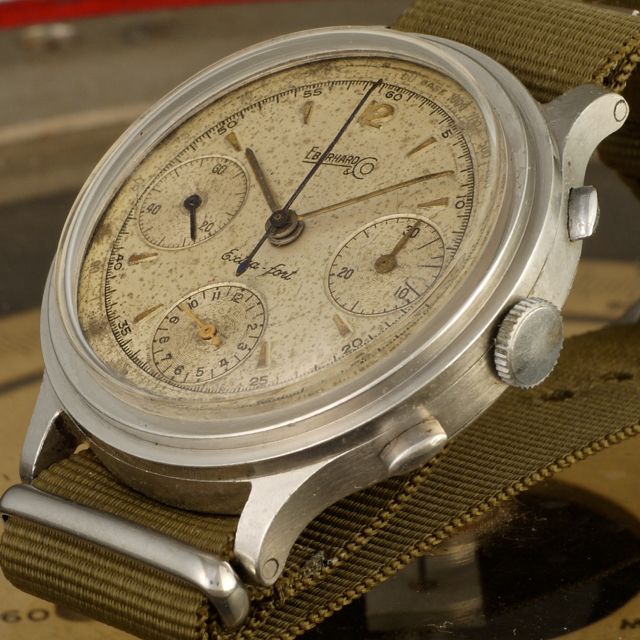 1947
Eberhard Extra-fort
Captain Chuck Yeager, USAF, breaks the sound barrier in the the X-1 rocket-powered research plane at Muroc Air Force Base, California
rare 1947 Eberhard Extra-fort, 40mm. step case.
Eberhard is a Swiss company founded in 1887. Known for its high quality work, Eberhard usually came up with good solutions to problems till then considered as minor by most people. It is also one of few houses that manufactured its own movements and it didn't purchase any components from external suppliers. Eberhard pre Extra-Fort was a very good watch at the time it was released but soon afterwards it simply disappeared.
The step case chronographs are a special group of chronographs from the 1940s. The watches from this series are so called because of the shape of the case: the noticeable step between the crystal and the case edge. One characteristic of this watch is that the entire case is made from a single piece of steel, so the watch is less likely to have the water come into the case. That's why it is called a monoblock case. To seal the connection between crystal and housing, an additional steel plate was manufactured and used.