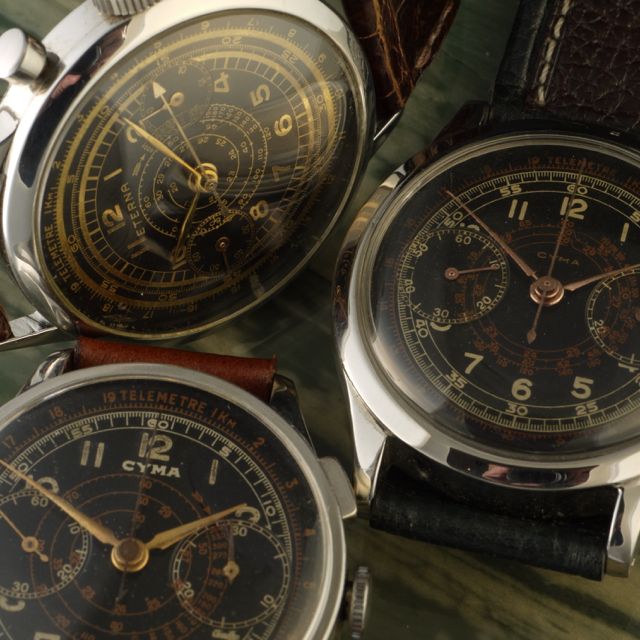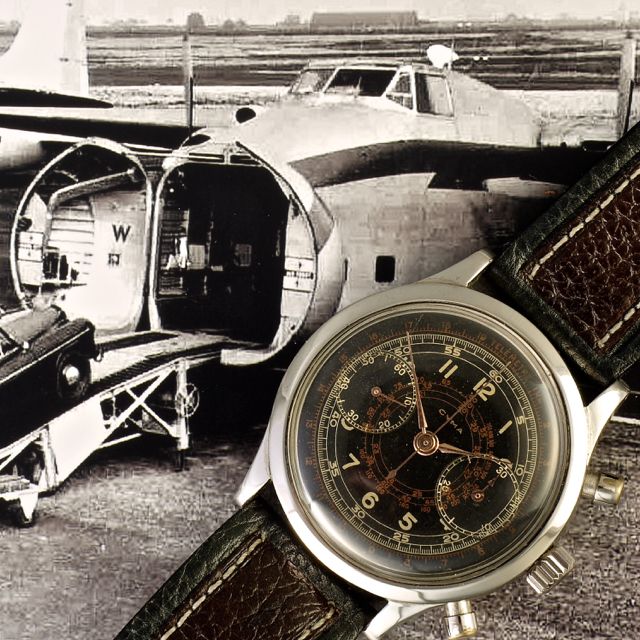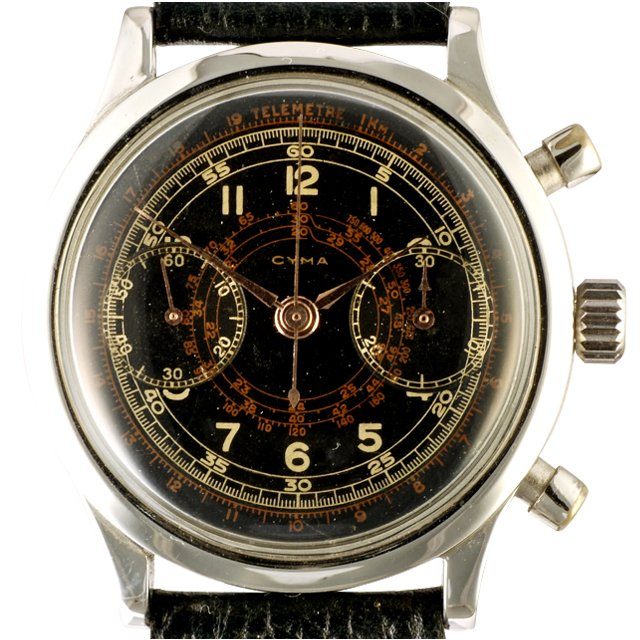 1952
Cyma Chrono Tachy-Telemeter
George VI of England dies; his daughter becomes Elizabeth II
1946 Cyma Chronograph tachymeter telemeter ref, 6223.86, 37.7mm. case.
A tachymeter scale measures how fast an object is moving. The scale can be found either on the dial or in the bezel. Most tachymeters start at 400 and end at 60, but some models can show different numbers.
A telemeter scale measures the distance between the user of the watch and the event seen and heard. It was used extensively to calculate when artillery fired. When you saw the light of the shot of the artillery, you would push the start button and push the stop button when the thunder was heard. The number shown in the scale refers to the distance.
By the 1940s the demand for Chronographs had increased dramatically. The use of chronographs was now not only for military and scientific purposes, but also very importantly for use in motor sports.
Cyma was founded in 1862, and is best known for its accurate, ultra-flat movements and cases.
During the 1920s, the company was at the forefront of component interchangeability, which enabled its workshops to produce watches on a much bigger scale.
In 1939 Cyma boasted the biggest workshop in Europe and employed 2,000 people to assemble 4,000 watches a day.
The company is currently owned by Stelux Internationa,l a Hong Kong based holdings firm which invests primarily in fine jewellery and watches.