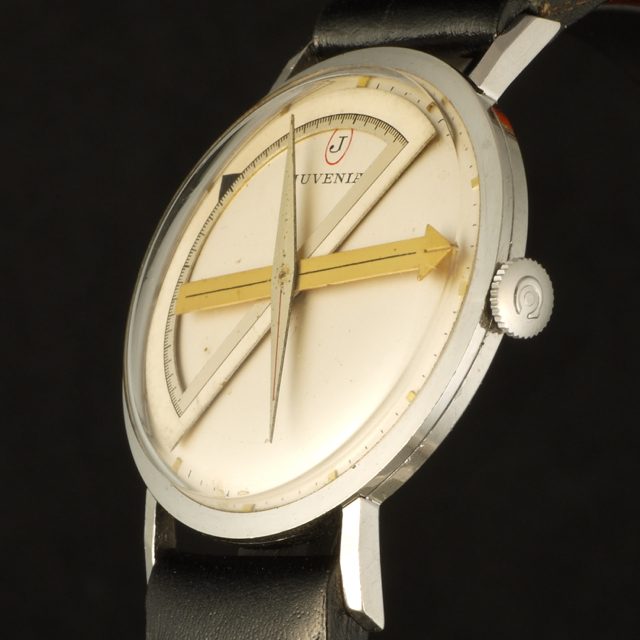 1961
Juvenia Architect
East Germany erects the Berlin Wall between East and West Berlin to halt flood of refugees
1961 Juvenia Architect 33mm. case, manual winding movement Juvenia cal. 612.
The Juvenia Architect was made in the early 60s and its a holly grail watch.
Back in January of 2008, Johnny Depp created some buzz about this watch wearing one on the cover of Esquire Magazine.
Juvenia was founded in 1860 by Jacques Didisheim-Goldschmidt in Switzerland and It is one of the few Swiss watch companies to have manufactured watches without interruption since its creation. The brand is currently owned by Hong Kong group Asia Commercial Holdings Ltd.