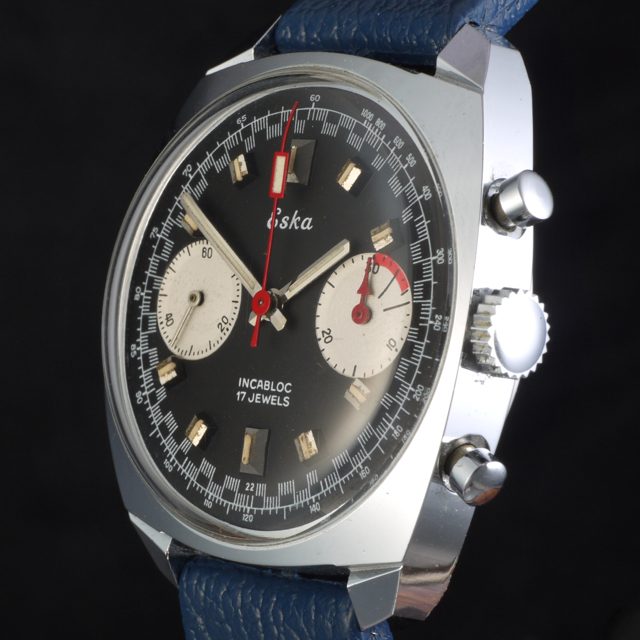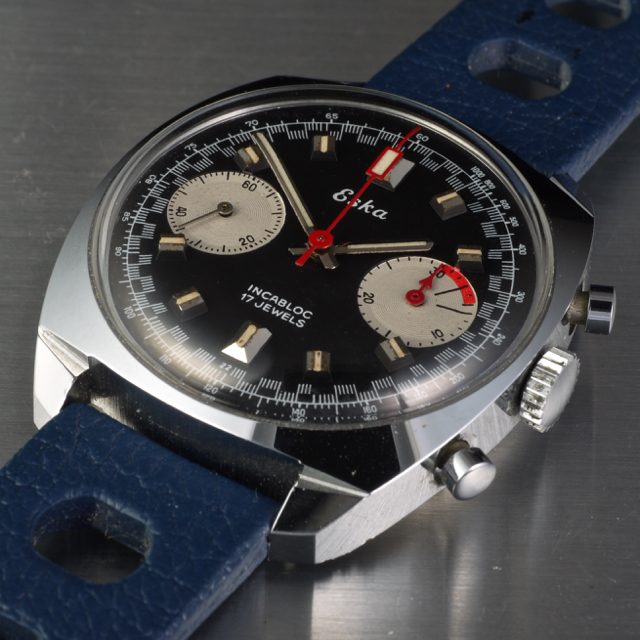 1965
Eska Chronograph
Soviet cosmonaut Aleksei Leonov performs the first spacewalk
1965 Eska Chronograph.
Tachymeter inner bezel to measure how fast an object is moving. Most tachymeters start at 400 and end at 60, but some models can show different numbers.
Eska is one of the smallest watch brands. After the end of World War I many watch manufacturers appeared in Europe and Sylvan Kocher & Cie. was of them. The name Eska is the phonetic spelling in French of the letter s and k (es-ka). The wristwatches of the brand included manual and automatic models, besides models with full calendars and digital time displays.