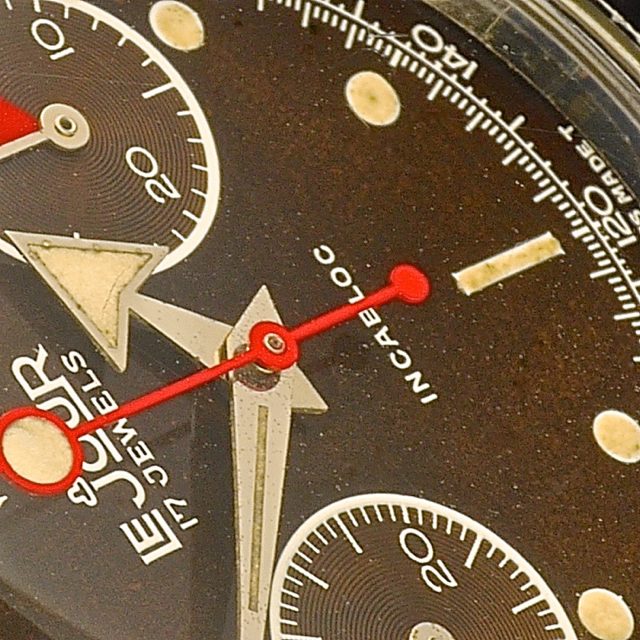 1965
le Jour Chronograph
Malcolm X, black-nationalist leader, shot to death at Harlem rally
1965 le Jour Chronograph cal. Valjoux 7733, the earlier ones were powered by Valjoux 72 and 92. Those have different straight hands.
Long sought after by collectors, a flaw in the manufacturing process resulted in the occasional fading of the dial to a shade of brown, described as "tropical dial" or "chocolate".
Heuer manufactured le Jour chronographs under a private-label arrangement in the 1960's through early 1980's and they seemed to specialize in economy priced versions of watches similar to Heuer and Porsche Design by Orfina.
These "poor man's" Heuer represent an interesting facet of Heuer's history and also provide a way for individuals to collect these chronographs on a more reasonable budget. Collectors should also be aware that these "poor man's" Heuers offer the unscrupulous the opportunity to convert a lower value watch into a higher value watch. Le Jour sold a differently branded Heuer Pasadena, their version of the Pasadena was fully produced by Heuer and features the same case, Valjoux 7750 movement, markers, hands and dial.
There is also a connection between French Yema and le Jour that seems to be a marketing the brand outside France.
Because of a promotion with American Express, which put them in the hands of thousands of enthusiasts, le Jour models are fairly abundant today.