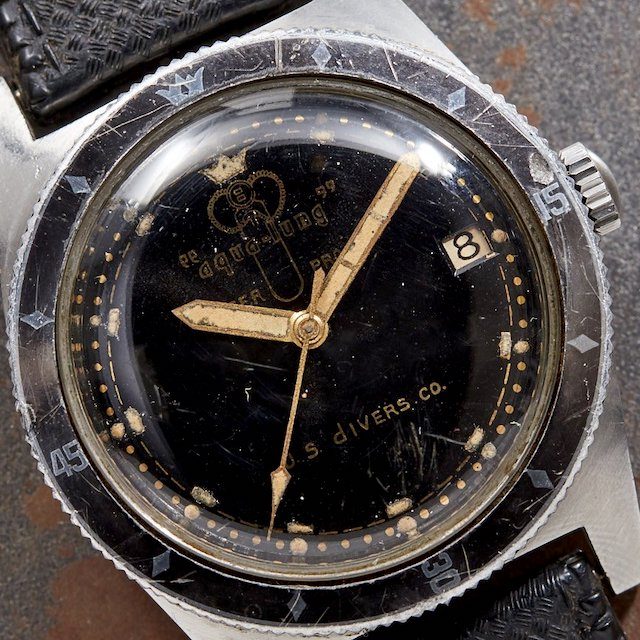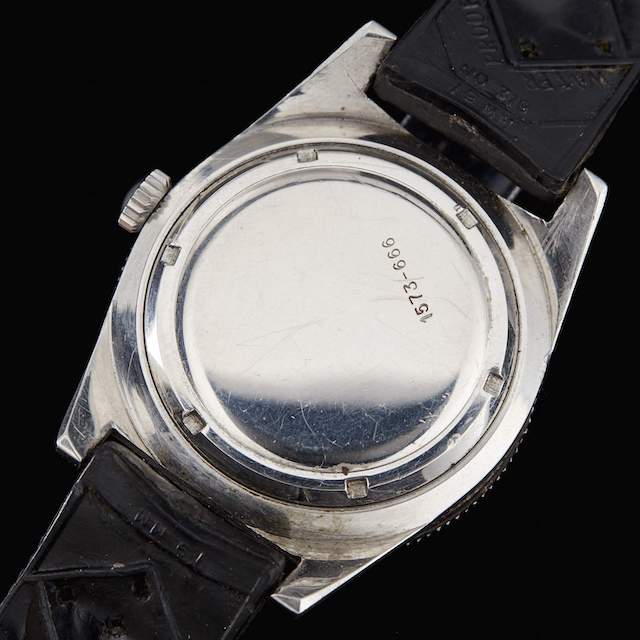 1967
Aqualung 666 US Divers
Israeli and Arab forces battle; Six-Day War ends with Israel occupying Sinai Peninsula, Golan Heights, Gaza Strip and West Bank (June 5).
1967 Aqualung 666 US Divers ref.
Employing contract skin diver stainless steel cases with perfect size at 37mm, Felsa Calibre 4004, and robust A. Schild or Felsa movements, Aqualung 666 US Divers are every bit the no-nonsense tool watches as the Blancpain Fifty Fathoms.
Its thick beveled lugs and brush finishing make the 666 US Divers visually appealing as well as comfortable on the wrist. But its glory is the dialgilt and gloss like the best of early Submariners, and with Radium luminescent elements a winning combination if there ever was one.
The relationship between Aqualung and dive watches begins in 1943 with the foundation of the company itself by none other than Jacques Cousteau, patron of many divers, creator of SCUBA (Self Contained Underwater Breathing Apparatus) technology, during his Navy years as a young lieutenant.
Because of its quality production and pioneering spirit, the company's soon became a familiar sight among amateur and professional diving circles, and was heavely popularized worldwide by Cousteaus other company: US Divers. Although most commonly seen on SCUBA gear, Aqualung logo was also seen on dive watches too.
And if in the 1950s and 1960s, tons of brands got into the dive watch game, using contract cases and movements, only the Aqualung 666 had the credibility and the appeal between specialists due its very association with Cousteau.
(Among these, DOXA Sub 300Ts with the distinctive logo are by far the most prevalent, known as Black Lung by collectors, but Aqualung also sold watches under its own brand name, such as the Aqualung 666 US Divers)
Uncommon and undeniably attractive, the 666 US Divers offer the collector a rarely-seen alternative to the other divers watches like Fifty Fathoms and Submariner, but with Aqualung's unique diving pedigree.
Submitted by Analog Shift.