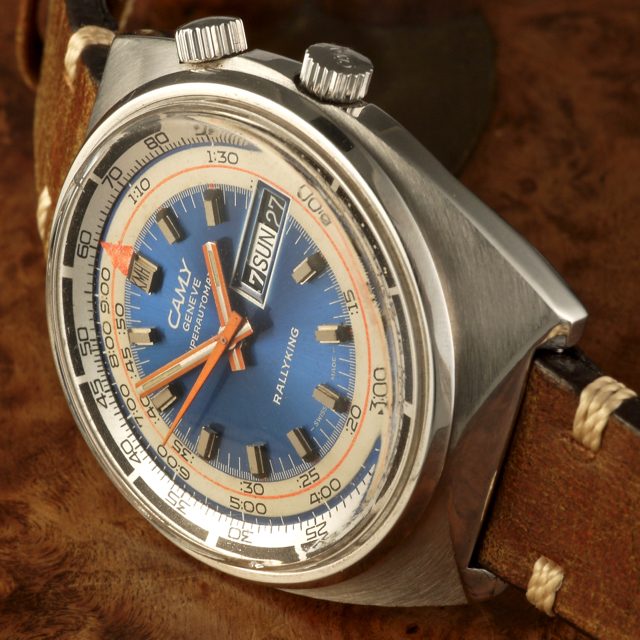 1972
Camy Rallyking
Intel introduces the microprocessor
1972 Camy Rallyking wristwatch with "SuperAutomatic" ETA cal. 2780 movement.
Camy Watch was founded in Grenchen in 1913. Camy flies completely under the radar of modern vintage watch collectors, but from the early 1950s until 1976 it was a prominent Swiss brand, exporting an incredible number of watches to India, Pakistan, and Saudi Arabia. They would also manufacture and supply lower tier movements to China.
The brand was a trendsetter. They offered a Swiss timepiece at an affordable price to markets where the domestic alternatives were shoddily constructed and unreliable.
Camy would surface again for a single year in 1999; like many defunct Swiss brands, the name was resurrected and slapped on the dial of a watch that shared little DNA with the original brand.
The name Camy was born from a small shift on Strouns nickname, Sammy. The manufacturer was virtually unknown in the United States at the time because Camy believed the US market was too small to concentrate on. Instead, they focused their efforts on emerging but large markets.