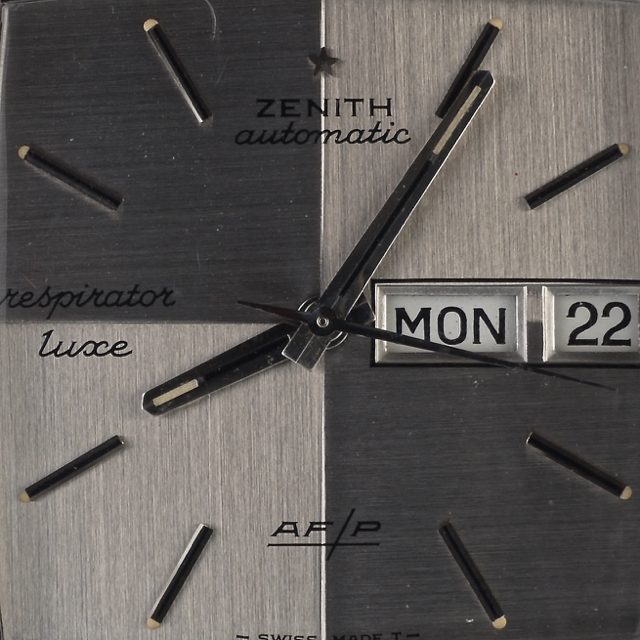 1973
Zenith Respirator
Organization of Petroleum Exporting Countries (OPEC) hikes oil prices tremendously in retaliation for Western countries' involvement in Yom Kippur War
1973 Zenith Respirator Luxe AF/P (High frequency/Precision) ref. 78765 with the weekdays in German, 37.5 X 37.5mm. case. Notice the geometry of the dial that reflects light on four directions and the Movado movement cal. 405 that beats at 36000Hz like the el Primero.
Respirator comes from the French "respirateur", reflecting the way this case is built: there is a large gasket between the glass and the case that "breathes"; as water pressure increases the case is compressed, increasing the water resistance.
Zenith is a luxury Swiss watch manufacturer founded in 1865 by Georges Favre-Jacot at the age of 22. Zenith was purchased by LVMH in November 1999, becoming one of several brands in their watch and jewellery division.
Zenith has a long reputation for the quality and precision of their watches. It is one of the few Swiss watch manufacturers that still produces their own movements in-house, including the Zenith el Primero – one of the first automatic chronograph movements from 1969.