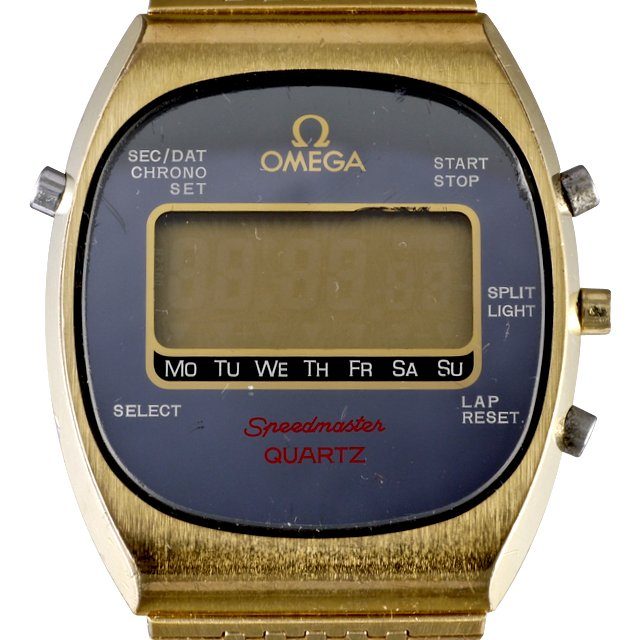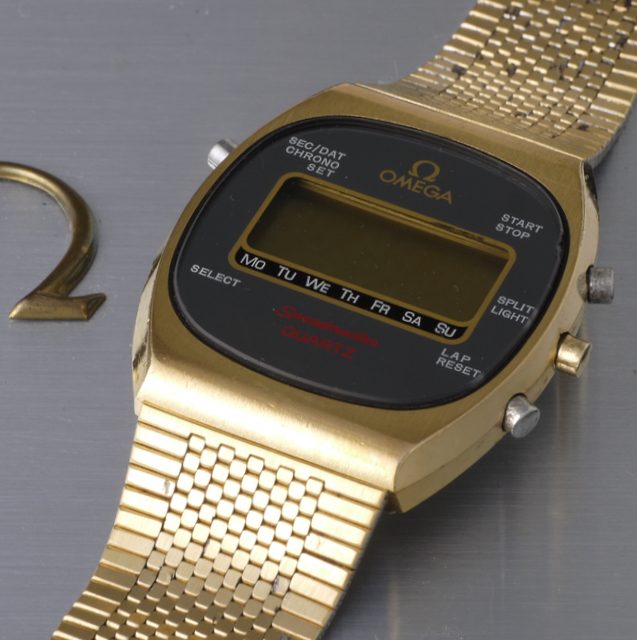 1977
Omega Speedmaster Quartz
Air France and British Airways begin the first regularly scheduled commercial supersonic transport (SST) flights
Omega Speedmaster Quartz ref. MD 386.0809 MD 186.0005 34 x 39mm. case
Everybody knows about the quartz crisis that began in the late 70s and this watch should be viewed as a reflection of that crisis.
The Speedmaster Quartz was actually produced in four different versions, three non-professionals (186.0005/386.0005, 186.0010 and 186.0009/386.0809) with Casio looking cases and one professional (186.0004) that used a case similar to the famous moon watch. My particular watch (a 186.0005/386.0005) was available in a stainless steel version or in a 20 micron gold capped version, both with bracelet. Unfortunately the bracelet eats wrist hair like nothing else.
Omega was founded in 1848 by Louis Brandt at the age of 23. The brand's reputation grew fast and in 1895 the watches achieved a precision of 30 seconds a day.
By the turn of the 19th century Omega was one of Switzerland's largest watch companies with 240,000 watches produced annually and employing 800 people.
Omega made its debut in sports during the Gordon Bennett international ballooning Cup in 1917; since then Omega has gone on to be the official timekeeper at 21 Olympic Games.
In 1936 Omega set the remarkable World precision record of 97.8 points at the Kew-Teddington observatory in England.
In 1957, with motorsport in mind, Omega launched the Speedmaster, which in 1965 was chosen by NASA as its official chronometer in Space. Four years later the Moonwatch was the first watch to be worn on the Moon, when on 21st July 1969 Neil Armstrong made his giant leap for mankind. Currently Omega belongs to the Swatch Group.