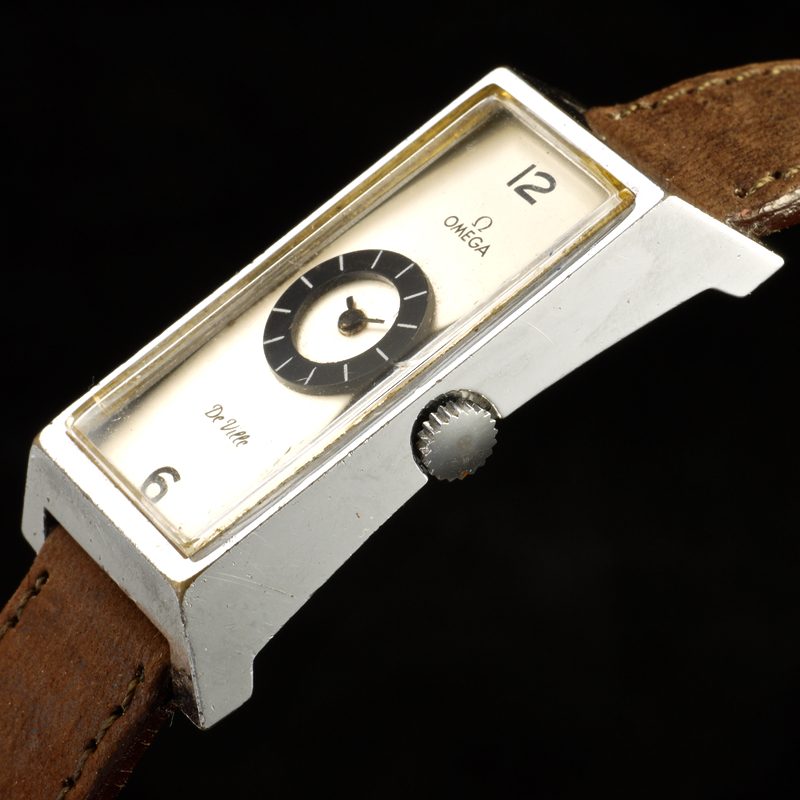 1979
Omega de Ville Baguette
Soviet invasion of Afghanistan stirs world protests
1979 Omega de Ville Baguette ref. 6537, manual winding movement cal. 1100, 41 x 23.5mm. case.
In 1971 the Emerald line was inspired by the exclusive designs created for Omega by Andrew Grima. Jeweler to Queen Elizabeth, Grima is considered one of the foremost jewelers of his generation.
Omega de Ville watches were launched in 1960 and marketed as water resistant, self-winding timepieces. Their varied and adaptable designs became very popular and by 1967, it had become the largest range within the Omega brand.
Omega was founded in 1848 by Louis Brandt at the age of 23. The brand's reputation grew fast and in 1895 the watches achieved a precision of 30 seconds a day.
By the turn of the 19th century Omega was one of Switzerland's largest watch companies with 240,000 watches produced annually and employing 800 people.
Omega made its debut in sports during the Gordon Bennett international ballooning Cup in 1917; since then Omega has gone on to be the official timekeeper at 21 Olympic Games.
In 1936 Omega set the remarkable World precision record of 97.8 points at the Kew-Teddington observatory in England.
In 1957, with motorsport in mind, Omega launched the Speedmaster, which in 1965 was chosen by NASA as its official chronometer in Space. Four years later the Moonwatch was the first watch to be worn on the Moon, when on 21st July 1969 Neil Armstrong made his giant leap for mankind. Currently Omega belongs to the Swatch Group.