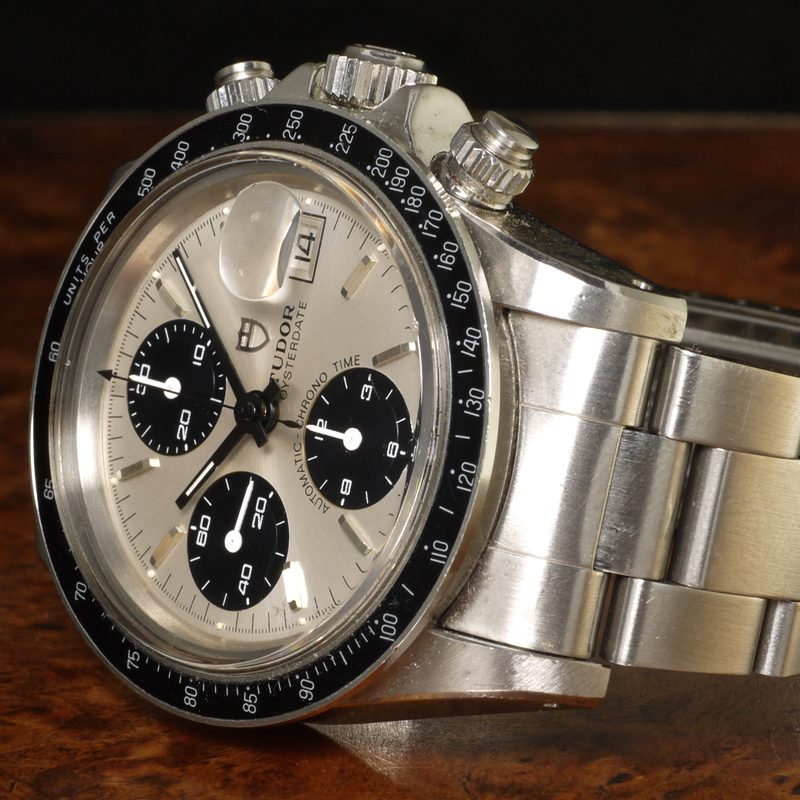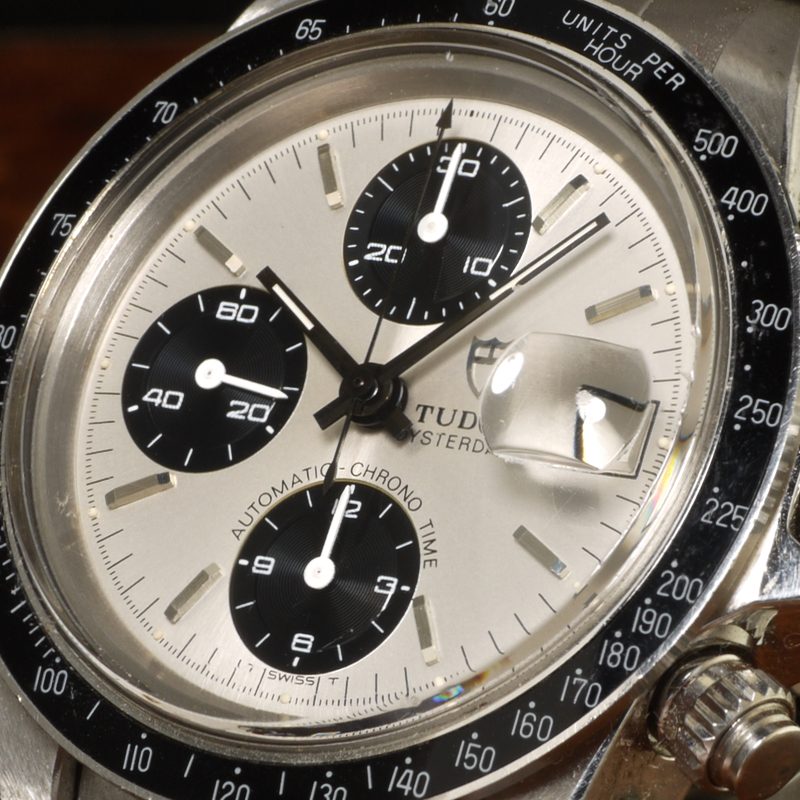 1982
Tudor Big Block
British overcome Argentina in Falklands war
1982 Tudor Big Block Chronograph ref. 9420 third generation, Bakelite tachy bezel, 40mm. case.
The third series of chronographs was a big leap in terms of innovation for Tudor.
First introduced in 1976, the most obvious visual difference was the introduction of a third chronograph register on the dial, as an hour indicator. This was facilitated by the introduction of a new movement: the Valjoux 7750, which also allowed the introduction of the quick-set date feature too.
The biggest development, however, was the introduction of an automatic movement making these watches the first self-winding chronographs from the Wilsdorf group and over a decade before Rolex introduced their first automatic Daytona. This was a huge coup for Tudor and put them at the forefront of Swiss chronograph manufacture. The presence of the self-winding mechanism and rotor meant that the watch case need to be made a little deeper, which resulted in the collectors term Big Block. In fact, until the introduction of the Seadweller Deep Sea, it was the biggest watch to come from the Wilsdorf stable.
The Big Block watches lasted for two generations – the 9400 series and the 79100 series – and ran from 1976 until 1995/6.
Tudor was launched in 1946 by Hans Wilsdorf which chose the name Tudor because he wanted to honor the Tudor period of England.
Tudor always took advantage of their direct connection to Rolex in order to improve their sales. In addition, Tudor was conceived from the beginning as the second brand, which results in more moderate prices than its bigger, more famous brother.