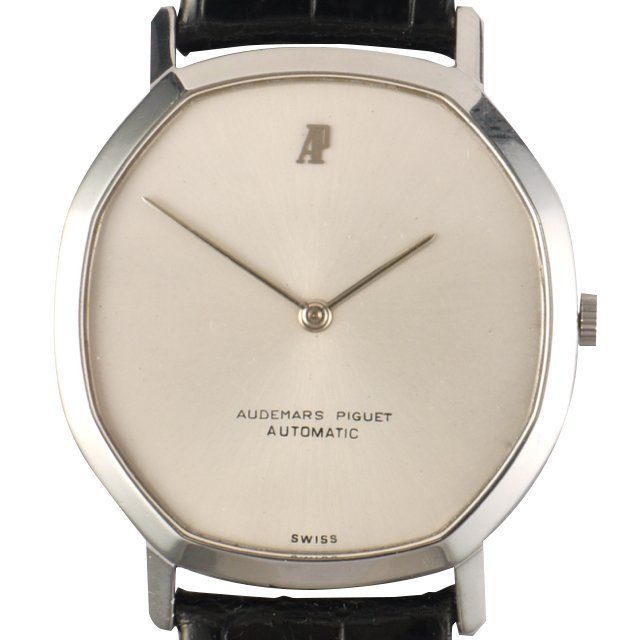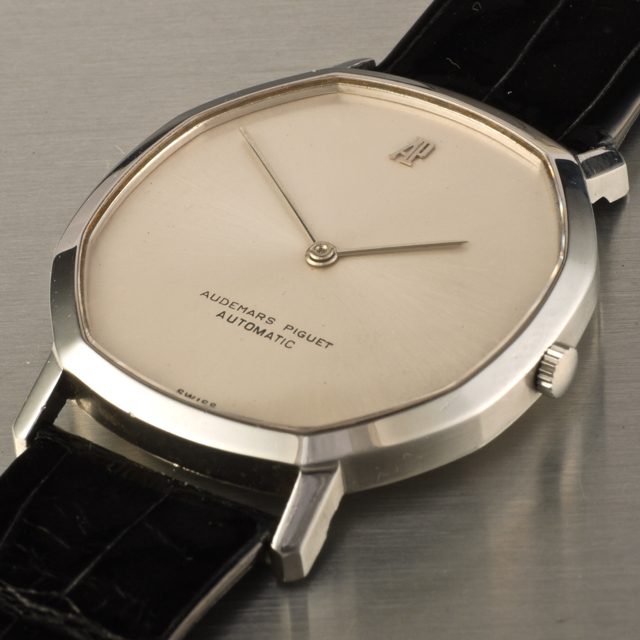 1983
Audemars Piguet ultra-flat automatic
The FCC authorizes Motorola to begin testing cellular phone service in Chicago
1983 Audemars Piguet ultra-flat octagon steel case with automatic movement.
The octagon case is the signature of the brand, it recalls the Royal Oak model crated by Gerald Genta in the early 70s.
The Audemars Piguet watch group is composed of 1,200 employees and is still owned by its founding families.
At the very beginning of the seventies, Audemars Piguet, just like many other Swiss watch manufacturers, was facing troubled financial conditions because of the Japanese watches, the quartz crisis .
In 1971 Audemars Piguet realized that, without a disruptive change, a financial collapse was inevitable. The company decided it was time to introduce something totally new, a sporty yet elegant high end timepiece as never seen before.
The designer of choice for this task was a designer born in Geneva in 1931, Gerald Genta. Not a new designer, rather one of the most famous watch designer at that time, having created successful watches for Universal Genve Polerouter Microrotors, White Shadow, Golden Shadow, Omega
Constellation
and Patek Philippe
Golden Ellipse
.