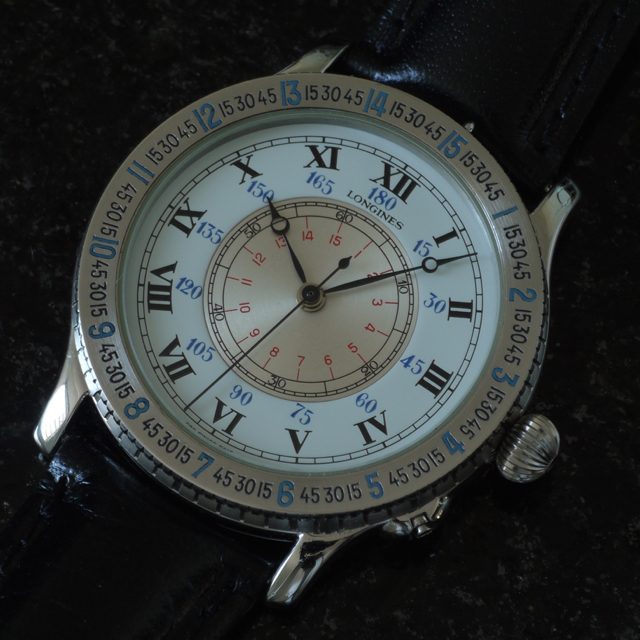 1988
Longines Lindbergh Hour Angle
Peter Kalikow purchases NY Post from Rupert Murdoch for $37.6 million
1988 Longines Lindbergh Hour Angle ref. 989.5215
This is the model that is a smaller size, 38mm, of the original "Hour Angle" that was designed by Colonel Charles A Lindbergh.
It features a rotating inner dial that is used to calculate the longitude location while flying. Of course today, we have GPS, Satellites, etc that will give pilots their exact location. Back in Col. Lindbergh's day, location was determined by celestial navigation using a sextant and compass, much as mariners navigated.
Longines was founded in 1832, its winged hourglass logo is the oldest registered trademark for a watchmaker.
Longines provided timers used at the first modern Olympics in 1896.
In 1899, a Longines watch went to the North Pole with the Arctic explorer Luigi Amedeo of Savoy.
Charles Lindbergh, after his transatlantic flight, designed a pilot watch to help with air navigation. Built to his specifications, the Longines hour angle was introduced in 1931 and it is still produced today.
The company began to produce military issue watches for the second World War, most for the European forces.