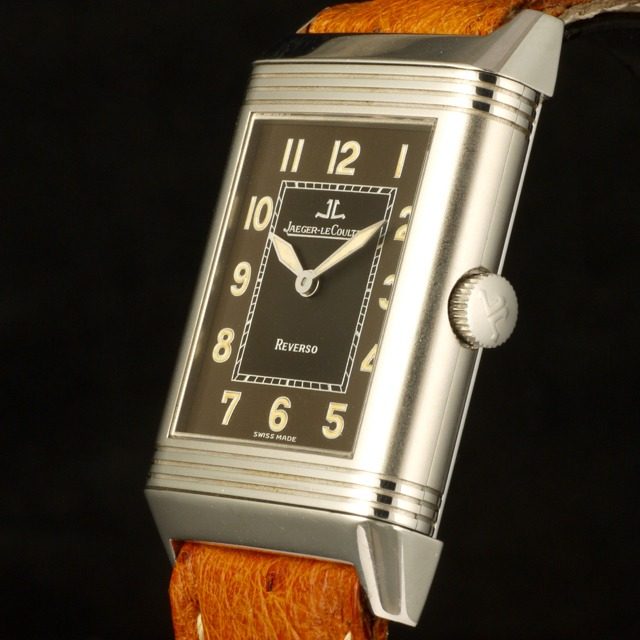 1994
Jaeger-LeCoultre Reverso Dual face
Israeli minister Shimon Perez signs accord with PLO's Yasser Arafat

Chronological Timeline of the JLC Reverso
1931 Jaeger launches the Reverso, an elegant art deco dress watch with the unique ability to slide and flip, protecting the crystal from damage and exposing a hard case back that could be personalized.
1933 A special model, called the Balbo Reverso celebrates the explorers trip across the Atlantic.
1934 A second model is introduced with a small seconds counter located at the 6 oclock marker.
1943 With the war and economic decline, the interest in luxury watches and Art Deco tumbles, resulting in the Reverso being locked in the vault of history with the intention of never being seen again.
1972 Even thoughquartz movementswere now the norm, a brilliant Italian watch dealer named Giorgio Corvo visits JLC and is shown approximately 200 empty Reverso cases that were sitting amongst some stock. He asked to purchase them all and had movements placed in each case. Upon his return to Italy, he quickly sold every piece, which showed JLC that a rebirth of their art deco timepiece was worth investing in. Despite hesitation, Corvo convinced JLCs top brass not to cheapen the brand with quartz movements, but to instead focus on its rich history and sell them as luxury timepieces with mechanical movements.
1982 JLC relaunches the Reverso with a special line of quartz watches despite Corvos plea. Its a success, and the Reverso II is born.
1985 After significant sales, JLC enlists a team that re-invents the Reverso to offer water resistance even while the timepiece slides and flips. It also provided the ability to pivot at any point during the slide rather than having to be pushed to the far end of its cradle.
1991 The magnificent Reverso 60me is launched, which becomes the first limited edition Reverso complication. Initially designed with a larger 18 karat rose gold case, it featured a manual Calibre 824 movement with a date hand and power reserve under a solid silver guilloch dial.
1993 A tourbillon edition is launched.