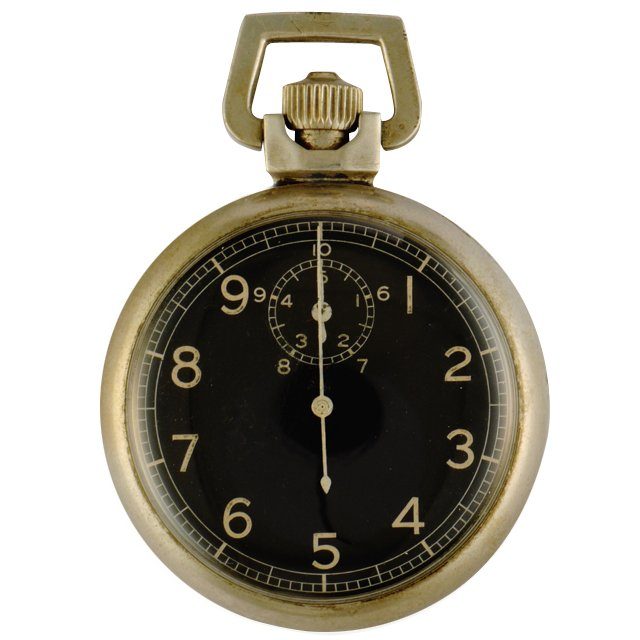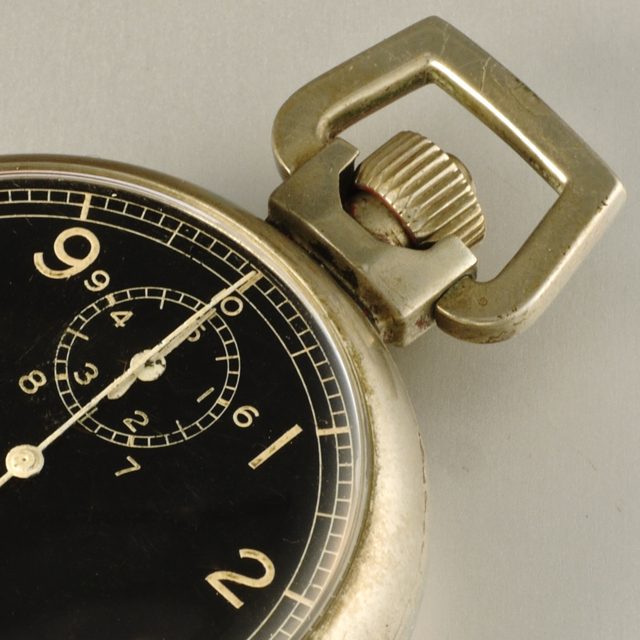 1943
Elgin Navigation Ground Speed
Mussolini is deposed and placed under arrest
1943 Elgin U.S. Army A.C. Watch Navigation Ground Speed Type A-8 the "Jitterburg".
One of its most important uses of the A-8 was mainly used for flight navigation, but it was also utilized by Military Engineers, Forward Observers, Submarine Crews and other military outfits.
The large numbers indicate seconds, and with each full rotation (10 seconds) the hand in the small dial moves one increment clockwise. The numbers in the small dial indicate minutes, so each each full rotation of that hand is 5 minutes.
It's an American 16 size grade 582 Elgin pocket watch converted to a timer for the WWII. The balance wheel is very small, and it sounds like a bee buzzing, that garnered its historic name the "Jitterburg".
The large sweep second hand moves around once in ten seconds. The accumulator records up to 5 minutes.