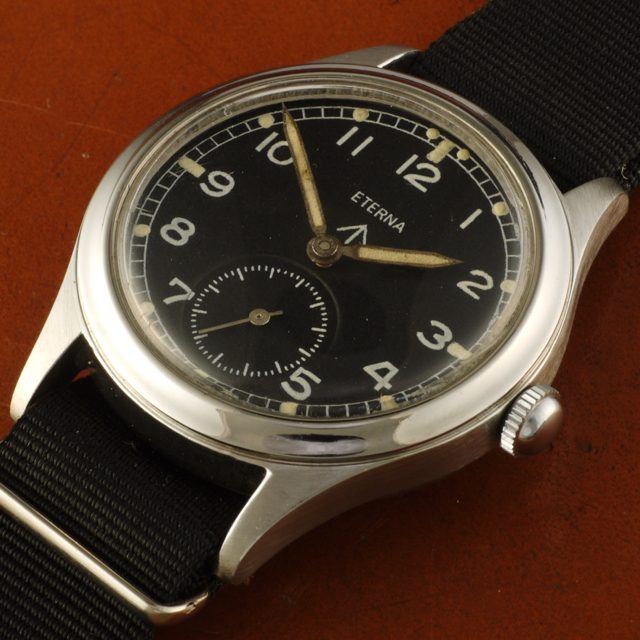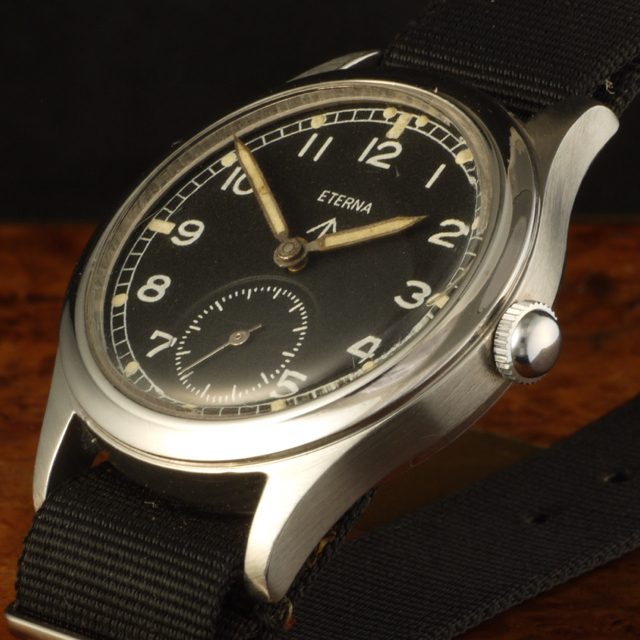 1944
Eterna W.W.W.
The Germans develop the V-2, the first true missile
1944 Eterna WWW (Watches Wristlet Waterproof), around 5.000 made.
The Ministry of Defense in the 1940s developed a specification for military issue wristwatches. In all there were 12 different manufacturers who produced watches to his specification: collectively they are referred to as The Dirty Dozen.
The companies that produced accepted versions were: Buren, Cyma, Eterna, Grana, JLC, Lemania, Longines, IWC, Omega, Record, Timor and Vertex.
In the 1900s, wristwatches were just starting to become fashionable. Schild Freres started to produce ladys wristwatches adapted from small pocket watches. In 1905, the company changed their name to Eterna. The company continued to be at the leading edge of watch development, and in 1908 it patented the first alarm wristwatch. In 1948, Eterna advanced self-winding watch technology with the development of the Eterna-matic automatic movement. The use of five strategically placed ball bearings made the movement very efficient with significantly reduced friction and resistance on the oscillating weight that wound the mainspring. This reduced the wear and tear on internal parts, increasing the watchs accuracy and its useful life. Its popularity was such that in 1948 Eterna adopted the image of five ball bearings as its corporate logo.