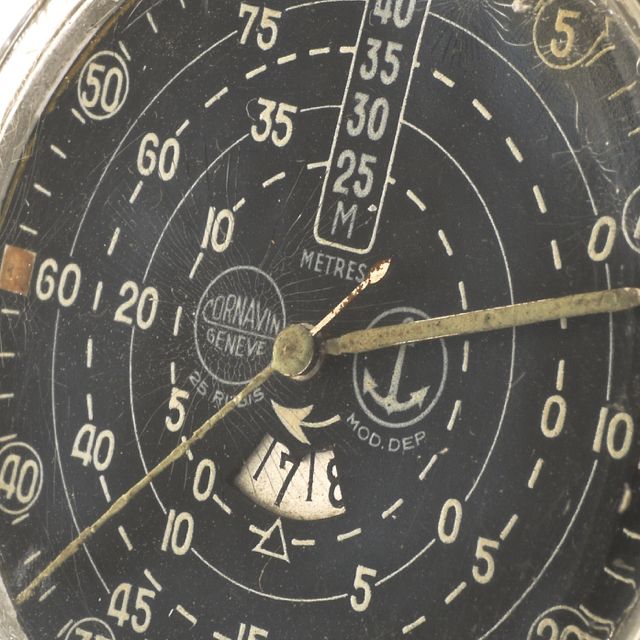 1963
Cornavin Geneve 118
Beatlemania hits the U.K. take Britain by storm
1963 Cornavin Geneve ref. 118, AMF Patent.
Large, center-seconds, self-winding, water-resistant, stainless steel digital and analogical wristwatch, 42 mm. case, screwed-down case back. Black dial with painted white Arabic numerals forming a spiral for the decompression times and depth indications, outer second scale and radium square indexes, aperture for the hours. "Baton" radium-coated hand. Movement cal. F 810.
The first ever specialized diving watches were the Panerai, used by the Italian frogmen in the Second World War. Actually they were Rolex 3646s with special dials made by Panerai.
Right after WWII, two French combat diving corps started to search for a military grade diving watch, big and easy to read underwater, hermetically sealed and capable to absorb shocks – this helped Blancpain to develop the legendary Fifty Fathoms introduced in 1953. The transformation of the simple water resistant watch to the tool diver watch happened at that exact point. The next year Rolex launched perhaps the most famous diver watch of them all, the Rolex Submariner; from that point most of the Swiss companies started to shift their attention towards the sea, trying to produce reliable underwater-capable wristwatches.